Carmarthen Street, Llandeilo, Carmarthenshire, SA19 6AE
I am a woman, mum, adventurer, lover of plants, recipes and cookbooks — and of the whole alchemical creative process involving my hands, emotions and perception.
I use the three-phase firing technique, which entails painting on porcelain enamel with vitrifiable pigments, mediums, nibs and brushes and then firing in a kiln. I produce a range of hand painted, personalised porcelain tableware, mugs and tiles. I can also produce customised, bespoke commissions for a unique gift of tableware, mugs or tiles for any special occasion. Please contact me to find out more.
As an artist, I am inspired by many things… nature in all its forms amazes and captivates me daily. Simple life, experienced through the eyes of the soul, with the heart leading the way, is reflected in every piece I create. Each of my hand-painted pieces tells a story…
My work can be viewed at the Oriel Mimosa Gallery in Llandeilo.
Contact: Cecilia Lafuente
email: contact@cecilialafuente.com
Website: www.cecilialafuente.com
Online shop: www.cecilialafuente.com/giftshop
Facebook: www.facebook.com/Cecilialafuenteporcelain
Instagram: www.instagram.com/cecilia.lafuente
---
Llandeilo cup and saucer by Cecilia Lafuente
There can be few towns in Wales prettier than Llandeilo in Carmarthenshire, sitting proudly on a hill above the river Tywi. Llandeilo is surely the jewel in the Tywi's crown, and there is more than just a long pageant of rich history to this picturesque market town. Living here means being inspired every day by its nature, people's stories, friends, its own atmosphere that inspire my daily painting on porcelain and watercolours.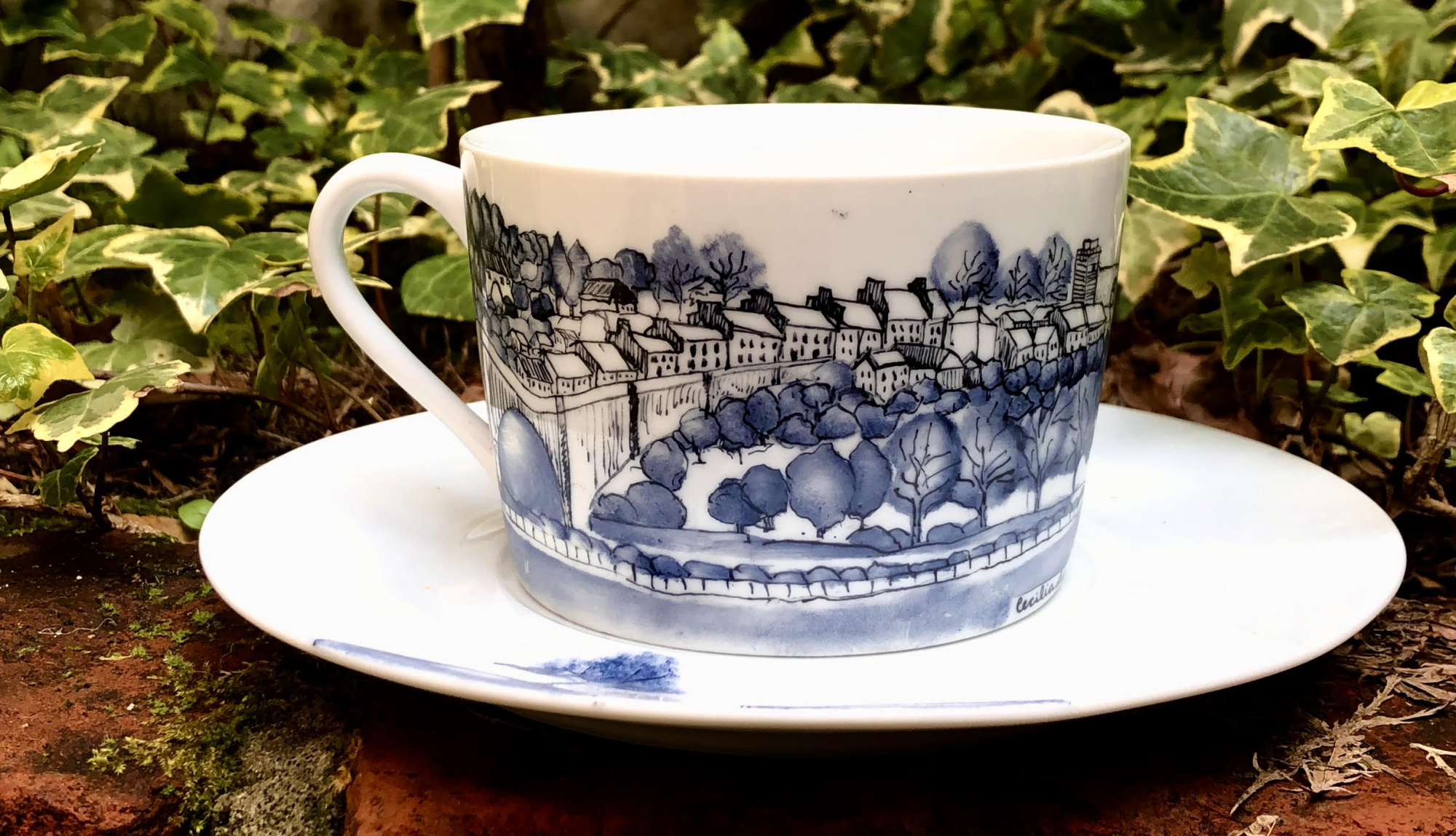 ---