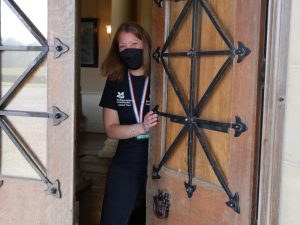 Ry' ni ar agor! We're open! We can't wait to welcome you back through the doors of Newton House, there are so many new things to see, we'd love to hear what you think.
Will you be one of the first to enjoy your coffee in the Drawing Room, browse our second-hand bookshop, discover the re-presented basement rooms or enjoy the fantastic Unlocked: 125 Objects from Dinefwr exhibition?
And don't forget the brand-new exhibition Archaeology of Home and contemporary artist feature Y Cabinet featuring the fantastic ceramic artist Hannah Walters.
We're so excited to open the doors and share Newton House with you all again, we'll see you soon!
More information: www.facebook.com/Dinefwr | www.nationaltrust.org.uk/dinefwr