Offers and Events
This section lists current offers and events. As well as a listing of regular events in and around Llandeilo, we have up to the minute offers and events listed by month. Please see the links below.

If you have any suitable offers or events you'd like to add, please email us: info@visitllandeilo.co.uk
---
Events at Dinefwr Park
Dinefwr Park and Castle, Llandeilo, Carmarthen SA19 6RT.

Daily House Tours. Our guides will take you to areas of the house that aren't usually accessible to the visiting public.
Bat Walks and Photography Walks popular ways to explore Dinefwr
Llandeilo Traditional Christmas Fayre at Dinefwr 26 November 2016, A mansion and courtyard filled with tasty treats and handmade gifts. Join us and be merry as we listen to festive choirs and bands whist sipping on a free glass of mulled wine.

More information: www.nationaltrust.org.uk/dinefwr | 01558 824512
---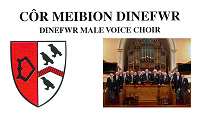 Annual concert of Côr Meibion Dinefwr - 50th anniversary.
Siân Cothi and the three (local) Tenors
Capel Newydd, Llandeilo
Saturday 29th October
Tickets on sale locally or from choir members


---
Charity Car Boot and Garage Sale
Saturday 29th October,
Carmarthen Rd Business Park, Llandeilo.

10am for Sellers, 10.30am for Buyers. Tea - Coffee - Cake. £10 per car and £10 per table (subject to space). Proceeds to CAP and Romanian Aid. Contact Lorna on 07968 709 101 for more information.

---

Arddangosfa Tan Gwyllt Firework Display
Friday 4th November
Cae William, Llandeilo
Bar, BBQ, Live Entertainment, Adloniant Byw.

Gates open 6pm. Entertainment 6.45pm, Display starts 7.30pm

Oedolion/Adults £4, Plant/Children £1
---

Llandeilo Festival of Senses 2016
18th - 20th November 2016

We are pleased to announced that our festival dates for 2016 will be the 18th, 19th and 20th of November. We'll keep you updated with news and events over the next few months. But put the dates in your diary now.

More information: Llandeilo Festival of Senses 2016

---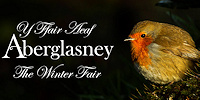 Aberglasney Winter Fair
2nd to 4th December

A must-do of the Christmas season! For three days of December, Aberglasney's Mansion and two specially brought-in marquees are packed with around 100 sellers of crafts, gifts, homeware and decorations as well as fine foods to both enjoy on the day and take home.

More information: www.aberglasney.org/events/winterfair
More: