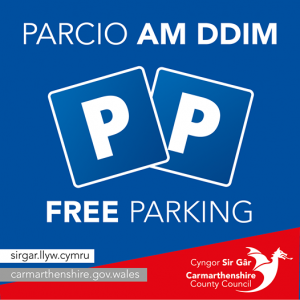 Saturday 12th December & Saturday 19th December
We have two Free Car Parking Days for Llandeilo to help Xmas shoppers. Parking on Saturday 12th December and Saturday 19th December will be Free of Charge in the Crescent Road Car Park.
In addition on Monday to Wednesday 10am – 2pm parking in this car park is also Free of Charge.